Jigoku-mushi(steamed dishes by spring water vapor)(for overnight guests)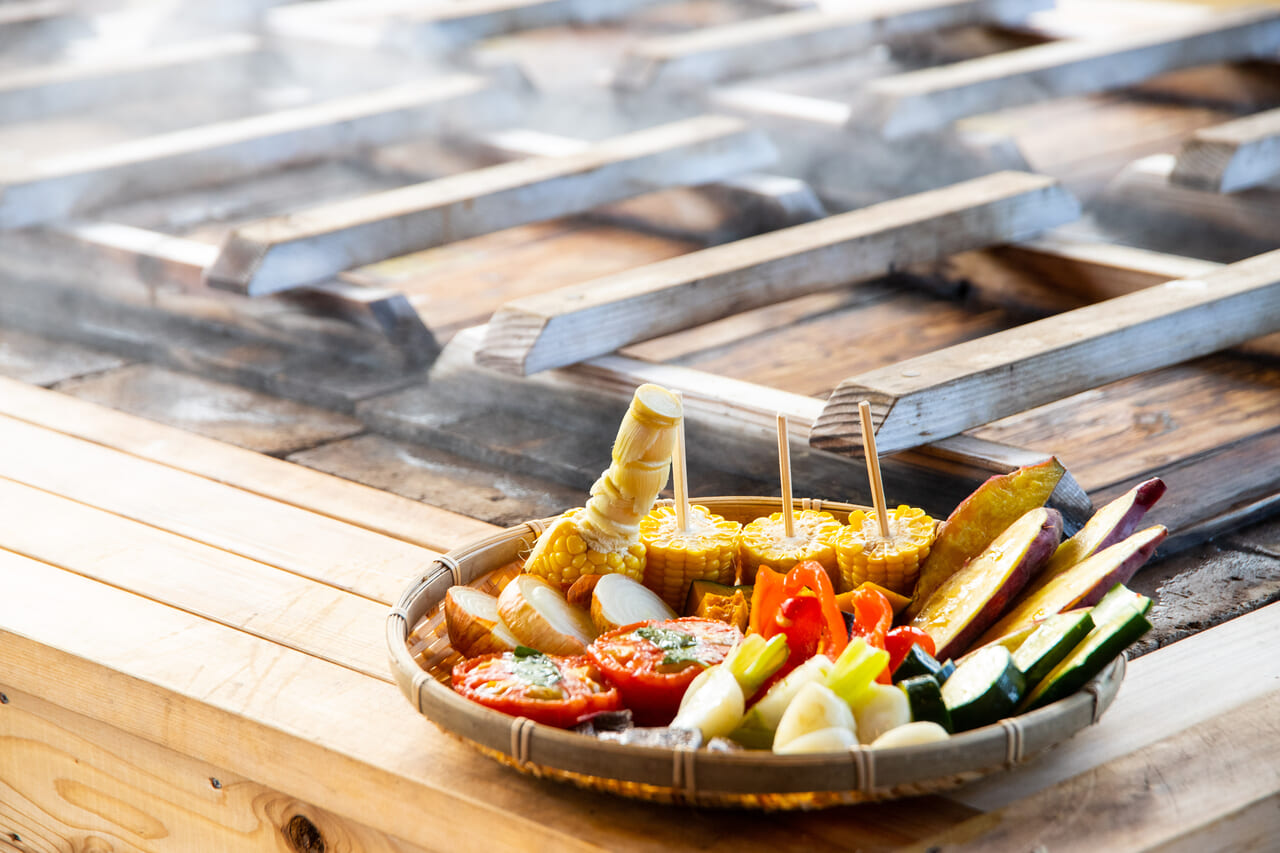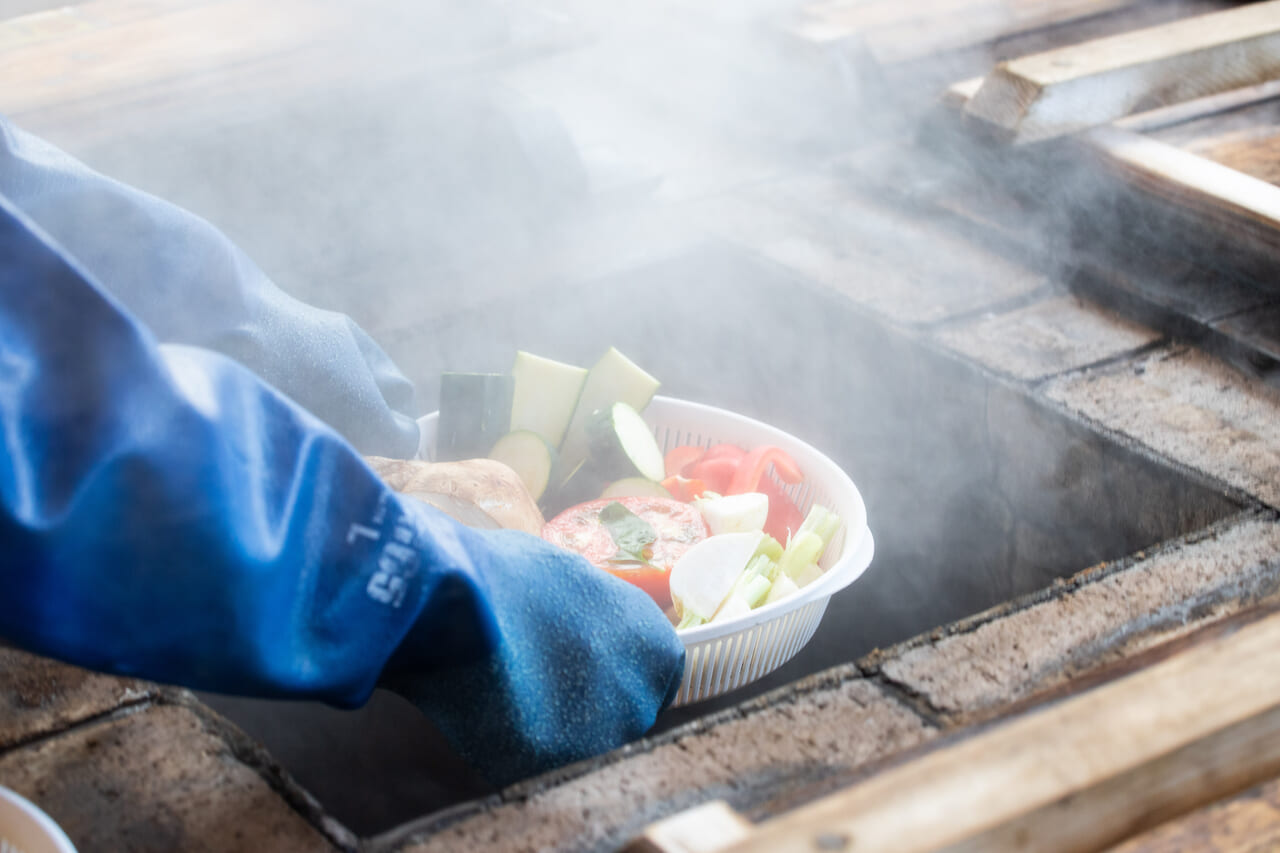 Let's try Jigoku-mushi (Hell steaming) unique to Beppu, where hot springs gush forth.
GRANXIA Beppu Kannawa's own hot spring also emits steam at a temperature of 95 degrees Celsius, allowing you to enjoy it.
We have prepared unique contents that can be experienced only in Beppu. You can try the Jigoku-mushi at the common space of the Center House, please feel free to ask the staff.
Try Jigoku-mushi with fresh vegetables, which was used by long-term residents at the inn for the purpose of hot-spring cure.
Period

Year-round
Price

Free of charge
Time

15:00-19:00 Reservations not required
Place

Inside the facility
*Image is for illustration purposes.