The head shrine of Hachiman Shrine, Usa Jingu Shrine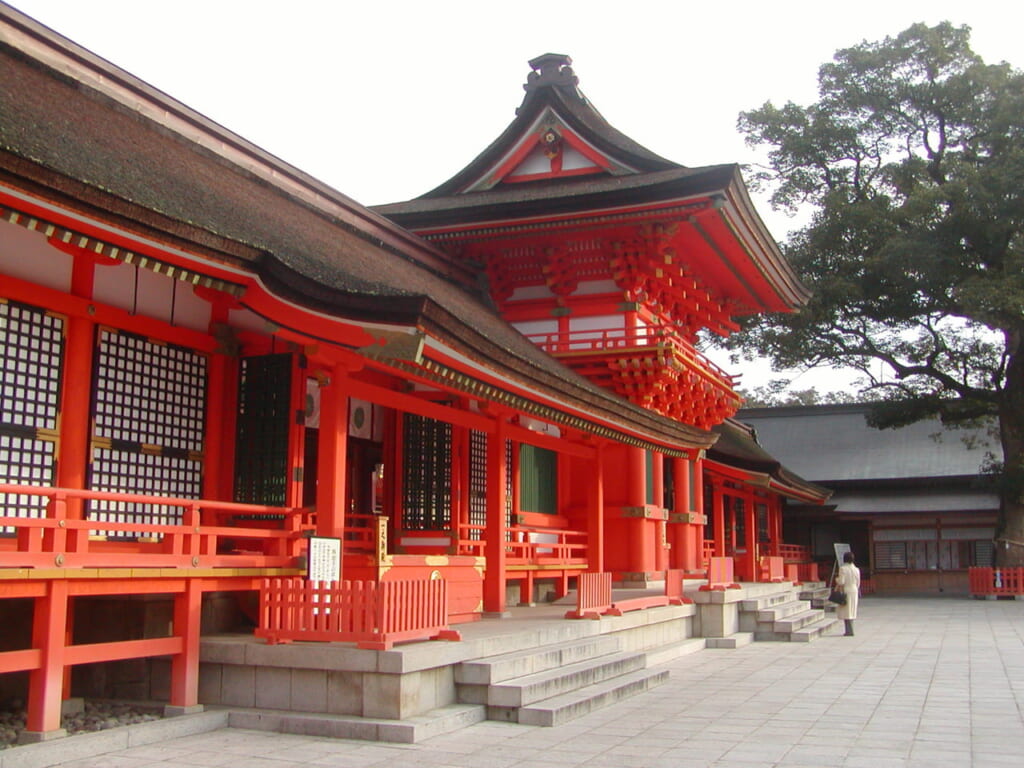 "Usa Jingu Shrine" is the head shrine of more than 40,000 Hachiman shrines throughout Japan. Located in Usa City, Oita Prefecture, Kyushu, Usa Jingu Shrine is a mystical power spot representing Oita, Japan's largest "Onsen Prefecture". The Usa Jingu Shrine, which attracts 1.5 million visitors annually, is also a very popular destination for girls' trip♪ Let's enjoy forest bathing in the precincts full of nature, or look for hidden heart-shaped decorations. 45 minutes by car from GRANXIA Beppu Kannawa.
*Image is for illustration purposes.